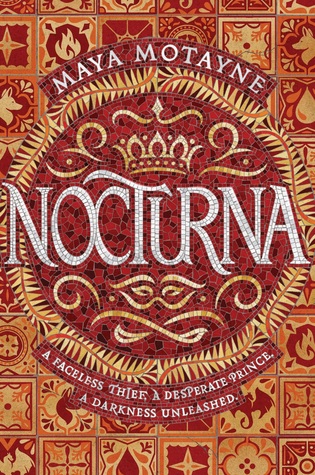 A Forgery of Magic #1
By Maya Motayno
4.5 out of 5 stars
"Given enough time you can learn to survive most anything. You learn to breathe when your lungs are too scared to move and you learn to calm before your heart bursts. You learn. Or you die."
Review copy provided by the publisher through Edelweiss. 
I originally had this review scheduled to post closer to the release date but seeing as my beautiful blue (!!!!) Fairyloot edition arrived today, I thought I'd get this posted. I'll hopefully do a post about the April box soon!!
After his brother's assassination, Alfie fled far from his kingdom and his responsibilities in search of answers. What is the point of having magic colouring your world if you can't use it to save someone you love? Now Crown Prince Alfehr has returned to Castallan, consumed by his grief and willing to do just about anything to bring back his brother. Finn just needs to stay one step ahead of her past. She's a wanted woman. Or women, actually. Her propio – her intrinsic expression of magic – allows her to change her face as easily as she would a dress. Hopping from city to city, Finn knows that as long as she stays smart, she can keep her freedom. When dire circumstances throw Finn in Alfie's path, the two have to work together to combat an ancient darkness that threatened to destroy their world.
Continue reading "Review: Nocturna (A Forgery of Magic #1) by Maya Motayne" →